DAY 01: arrival to Slovenia
Kendov Dvorec is a unique hotel in Slovenia, a member of Relais & Châteaux. The story of Kendov Dvorec goes back to 1377, when the first landowners managed a farm above the Idrijca river valley. In Spodnja Idrija, a village which has developed since 1156 in the shelter of the pilgrimage Church of Mary on the Rock, the magnificent building of the former Kenda homestead has been renovated and revived in the spirit of times past. Take a walk around the property before you enjoy a unique dining experience with authentic dishes, prepared from fresh ingredients sourced from local producers and paired with selected wines from the nearest wine growing regions. Overnight at Kendov Dvorec.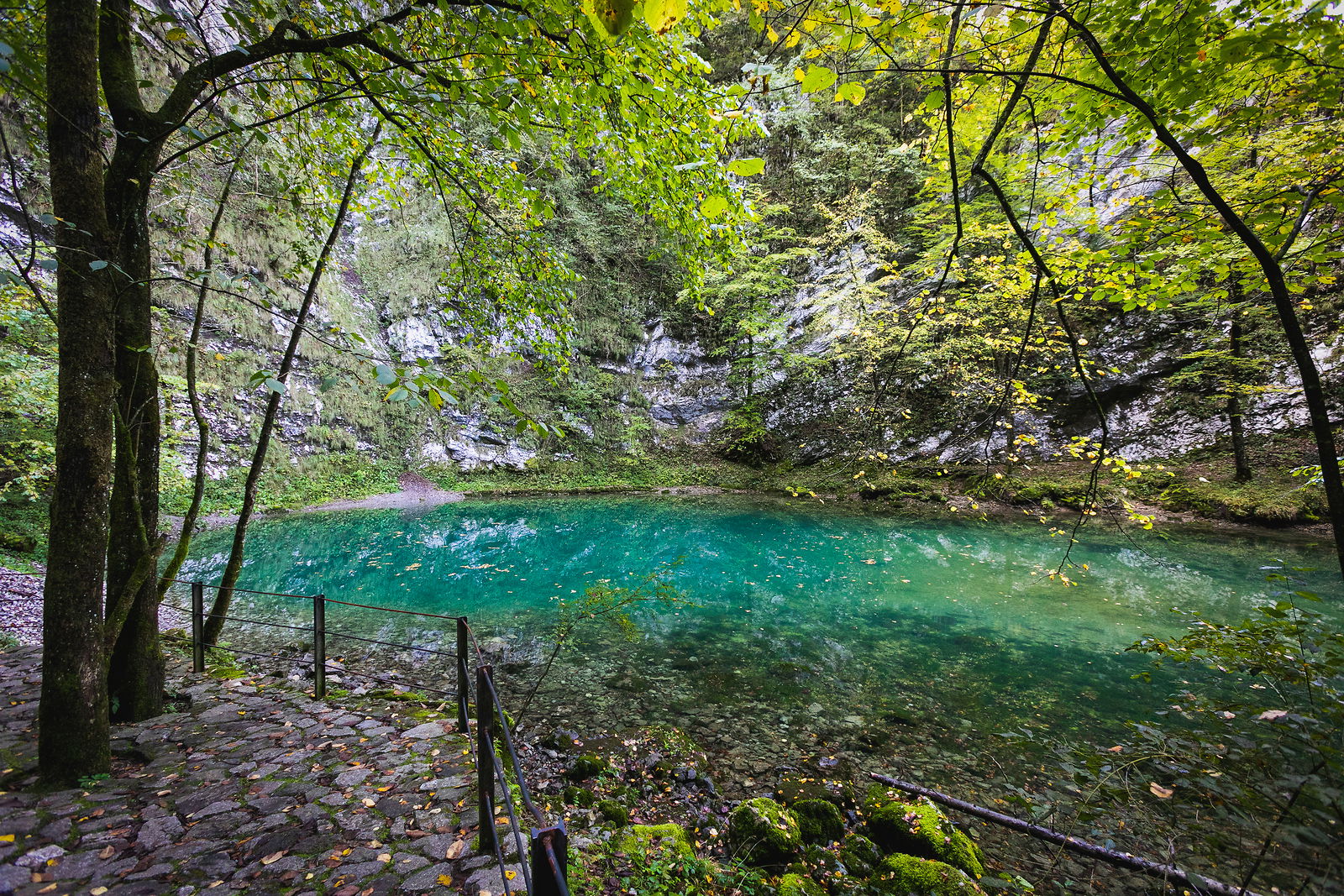 DAY 2: Cook and taste
Kendov dvorec's master chefs are pleased to share their knowledge and skills with you. Under their guidance you will learn to prepare traditional local dish, žlikrofi. Discover exciting views on the Idrija tectonic trench and learn about the geologic composition of one of the largest mercury ore deposits in the world. Take a walk by the Wild Lake before you enter the mysterious underground of mining life. Following the footsteps of Idrija miners, you will stroll through the second largest Mercury mine in the world and see displays of mining methods from different periods since the 16th century.
Driver back to Kendoc Dvirec for overnight.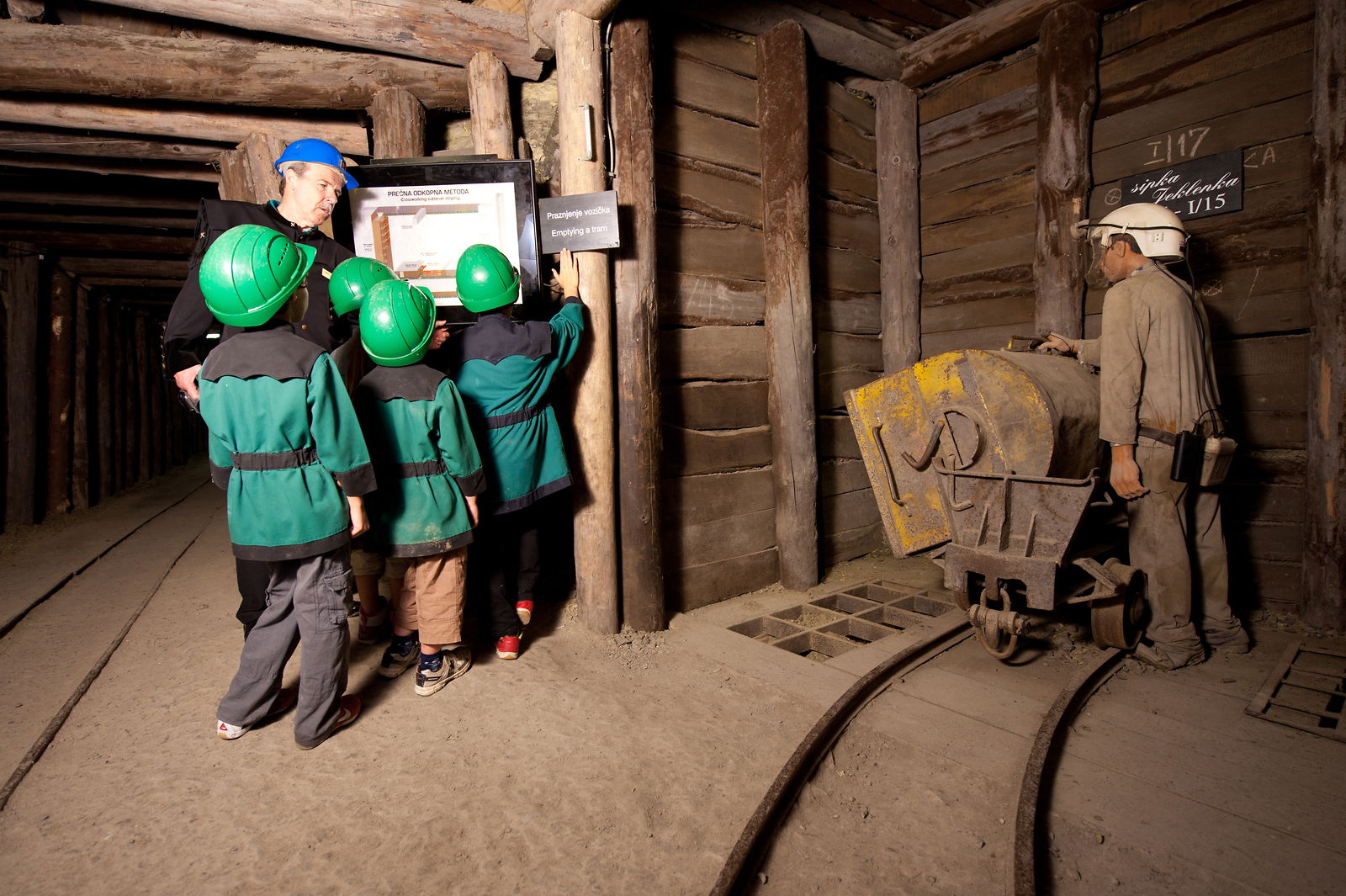 DAY 3: Lace symphony
After breakfast visit to the exhibition "Idrija lace, a history written in thread" at Idrija Municipal Museum, An "Introduction to -making Idrija lace" workshop in Lace School Idrija, a demonstration of bobbin lace making and a visit to the lace exhibition. Have a late lunch in the Grič restaurant. Brunarica Grič is a restaurant located in the village of Šentjošt, about 20 km out of the Slovene capital, Ljubljana. The cuisine served at Grič has strong connection with local tradition and historical heritage, fused with modern cuisine. End of the program.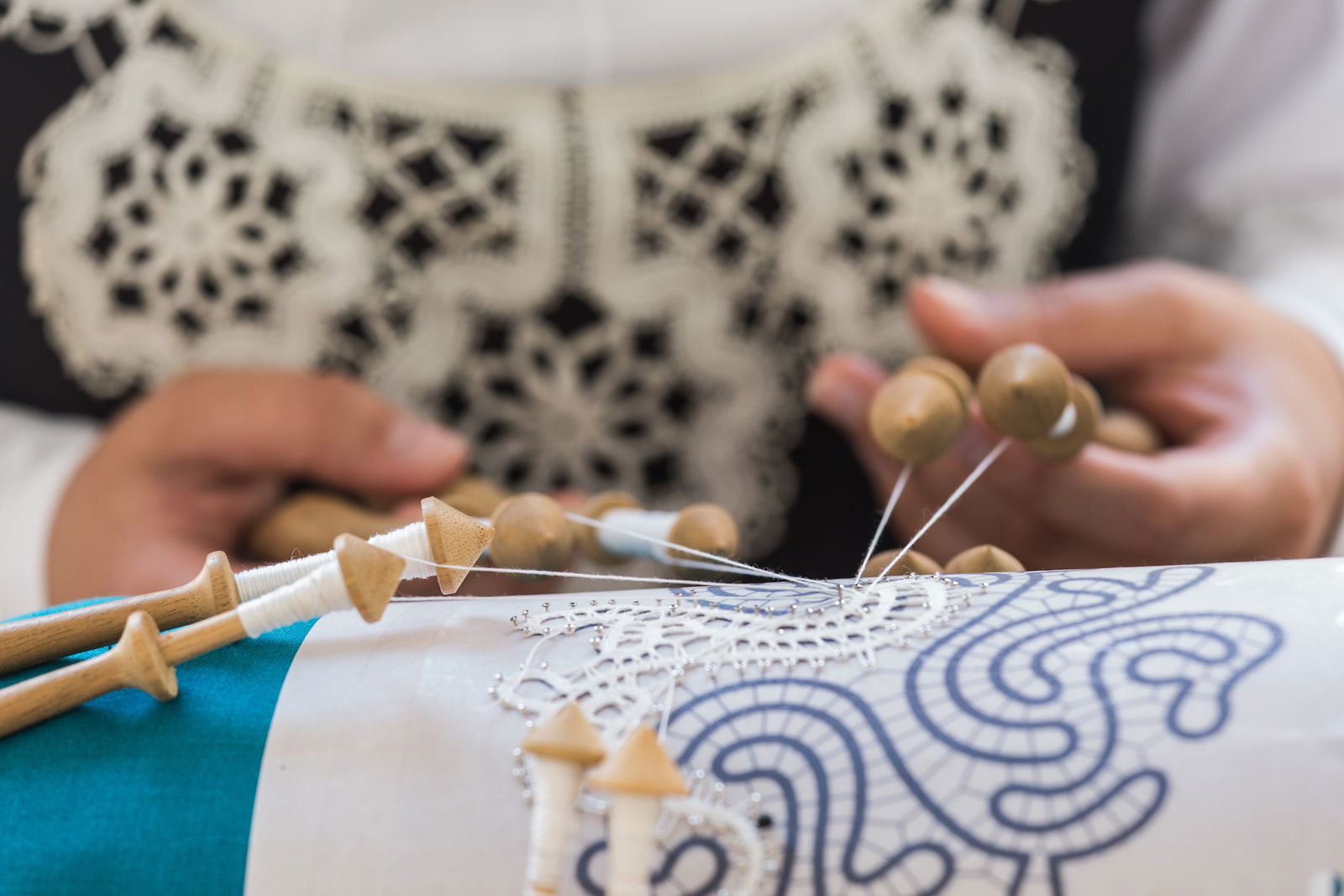 ---
PRICE: from 456,00 EUR per person (minimum 2 persons)
Price includes:
accommodation in standard DBL room on BB basis
dinner in Kendov dvorec
private cooking class at Kendov Dvorec (typical regional dish "žlikrofi")
entrance to Mercury Mine
visit of Idrija Museum
bobbin lace making workshop/demonstration
lunch in the Grič restaurant
NOT INCLUDED: guiding service and transportation
Photos from: www.slovenia.info