DAY 01: Arrival to Slovenia
Upon arrival to Slovenia, travel to Koroška where vast forests, magnificent mountains, and mighty Drava river intertwine. Most of the tourist farms in the area grow and produce their own meat, vegetables and fruits. In the evening enjoy a warm welcome and the hearty farmhouse dinner.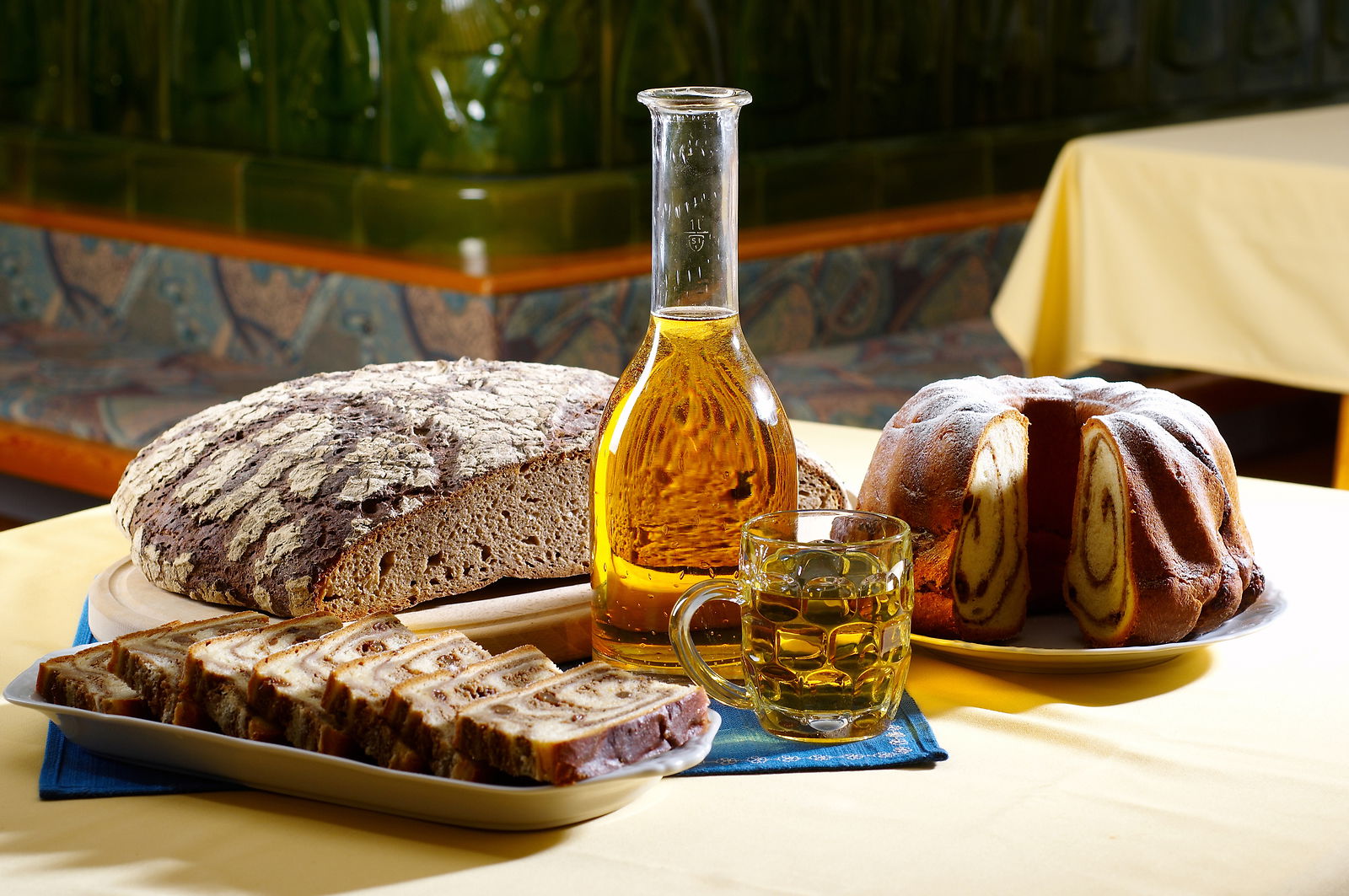 DAY 2: Koroška Underground world adventure
The Peca underground world, which belongs to the cross-border UNESCO Karavanke Geopark is a hidden gem of Koroška region. During its active mining time, a thousand of kilometres of tunnels were dug out.
Take your time and explore this natural wonder by foot, by bike or even by kayak.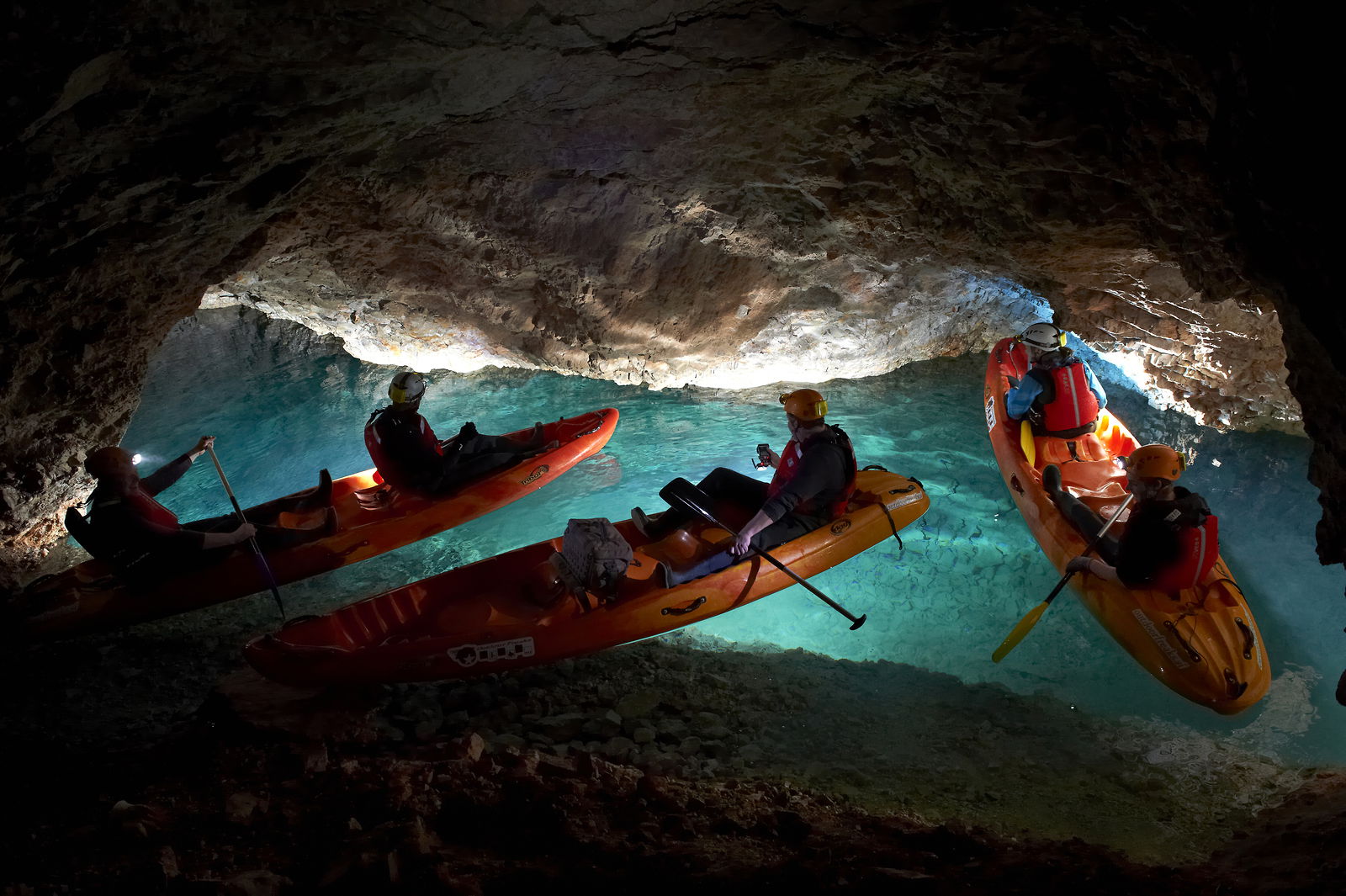 DAY 3: Koroška glimpse by bike
Koroška boasts also one of the most well-designed cycling routes that is suitable for all ages. Known as Štrenka, it is a 24KM long paved route, completely without traffic, built alone the formal railway track that runs between Otiški Vrh, Slovenj Gradec, Mislinja & Gornji Dolic. By cycling on this route, you will be able to admire Pohorje forest, small towns or just enjoy the worry-free ride at your own pace. End of the program.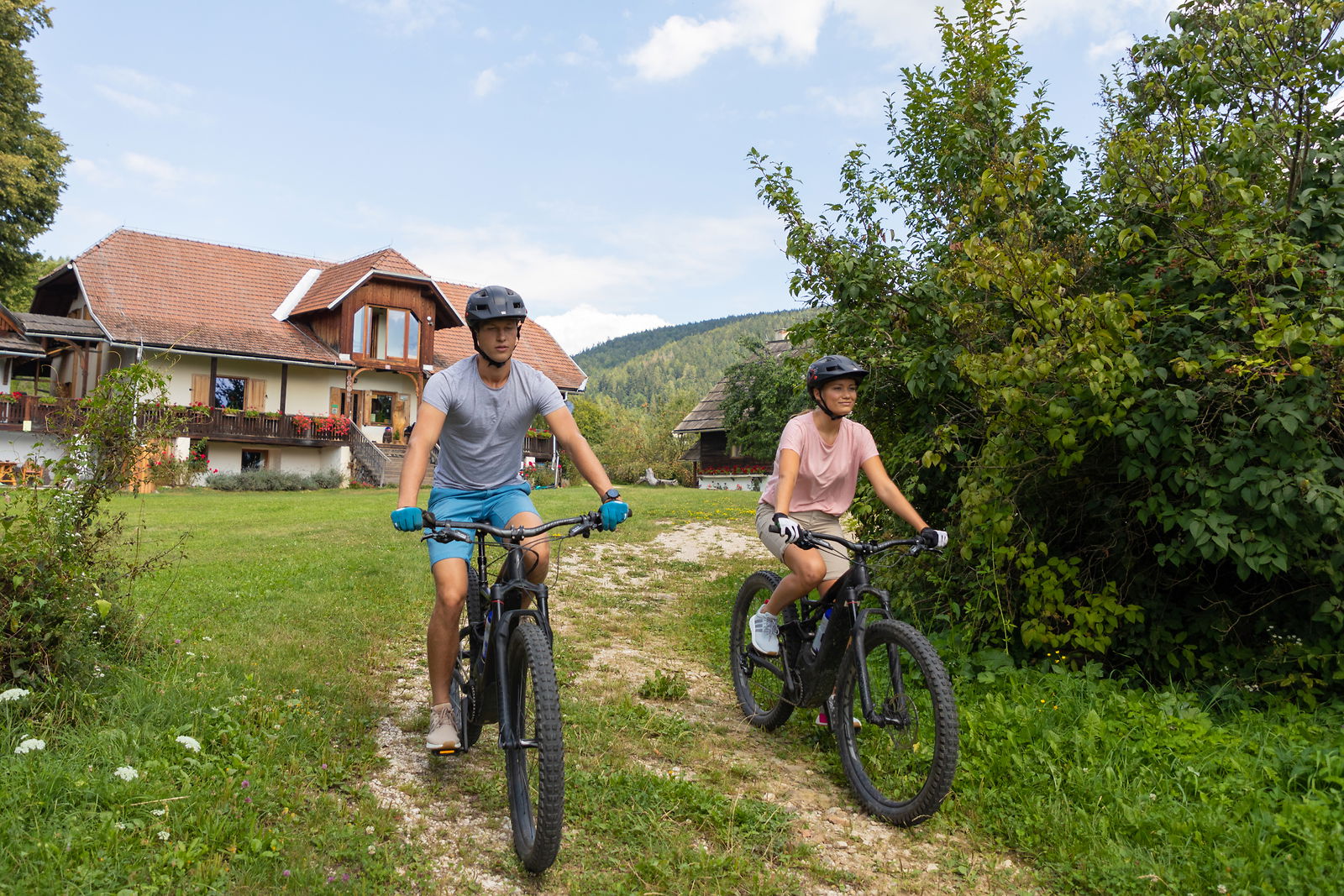 ---
PRICE: from 187 EUR per person (minimum 2 persons)
Price includes:
Two - night accommodation at local tourist farm
one dinner at the tourist farm
bike rental per day (at Slovenj Gradec or Dravograd TIC)
Peca underground word Mine tour (by foot)
NOT INCLUDED: guiding service and transportation
---
Photos from: www.slovenia.info