Slovenia has been enriched with a new, unique and attractive tourist product called TURIZEM V ZIDANICAH (Vineyard Cottage Tourism), which is meant for tourists who are looking for authentic and genuine tourist arrangements, for some peace and quiet and a chance to relax in the countryside.
Booking available on: https://zidanice.si/en/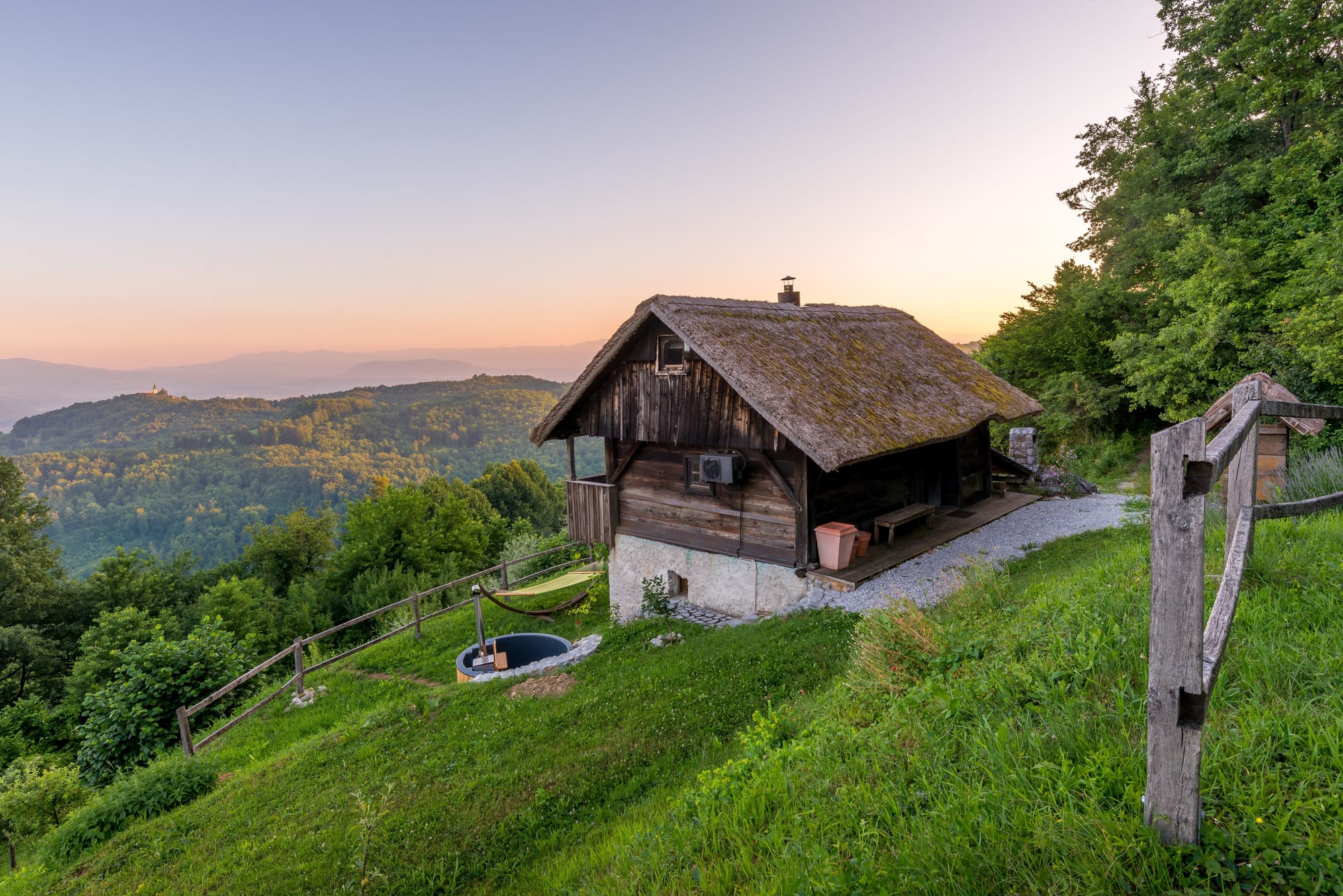 Vineyard cottages are a unique feature in the wine-growing region of Posavje, because nowhere else in the world can you find this many vineyard cottages, wooden wine storage rooms and wine cellars grouped together in such a small area. All these structures stand on the edges of vineyards in splendid locations that offer lovely views. The agricultural part of the vineyard cottage is represented by the cellar, which contains tools and wine; the living quarters on the ground floor consist of a kitchen, toilet, bathroom and sleeping quarters. The vineyard cottages are fully fitted with modern equipment and provide visitors with everything they need for a pleasant vacation (kitchen, living room with a dining area, bedroom, bathroom, toilet, TV, balcony or terrace).
While staying in these unique buildings, you will be able to enjoy serenity and quiet contemplation; read a book, take in the beautiful nature and the magnificent scenery, and take time to be with your loved ones.