Sail on the enchanting KRKA RIVER and pass under four bridges to admire some of the most beautiful sights of NOVO MESTO: manors Kamen and Novi dvor, the dome of St. Nicholas, Breg – the most picturesque part of the city, the Franciscan monastery and St. Leonardchurch.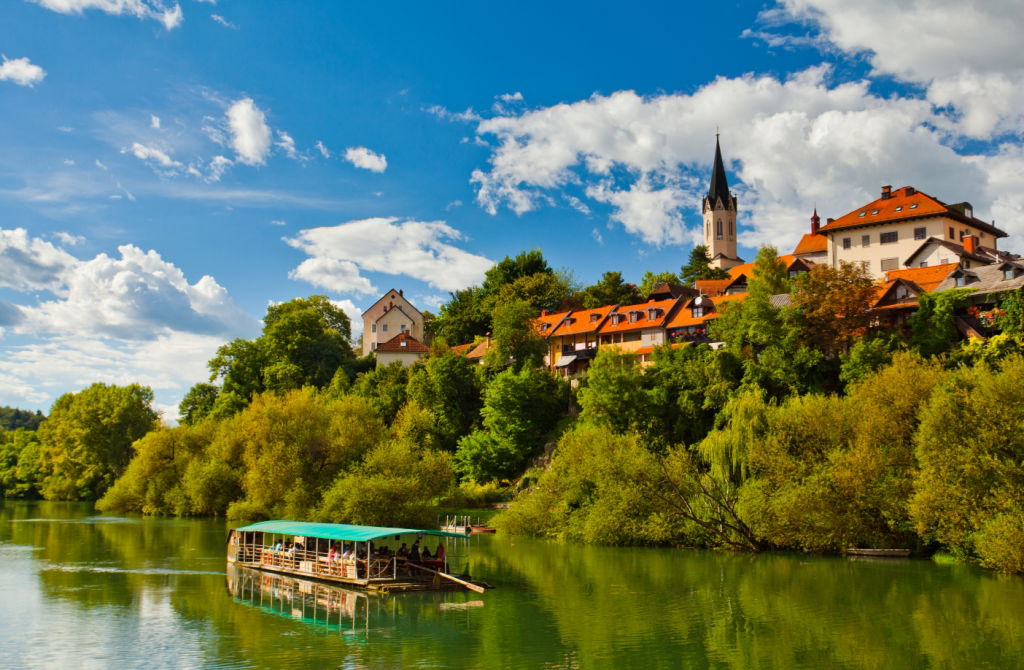 Our excellent and professional staff will create a relaxing and fun atmosphere. Meet the raftsmen, the accordion player and the characters of Julia Primic and laundress. They will introduce you to the regional history and facts but also amuse and entertain with funny stories and music.
During the ride some local specialties, like famous wine – CVIČEK, trout pate, cheeses and bread, will be served.
Our raftsmen will perform the baptism of new rafter (one of the guests), who will receive a special certificate.