DAY 01: Arrival to Slovenia and discover charms of town Kočevje
Upon arrival to Slovenia, travel to Kočevje – largest municipality and economic, tourist, cultural and educational center of Kočevsko. The best way to get to know Kočevje is to walk thematic route, covering 23 buildings, 2 bridges and works of sculptor Stane Jarm. This way you will see most important milestones in the history of the town. If you have sweet tooth you should take some time for sweet break and try typical dessert of countryside – Kočevje little bombs ("kočevske bombice"). Continue to Lake Kočevje also known as Rudniško Lake which is one of the cleanest lakes in Slovenia and home to many bird species and fish. You can take one hour walk on the Eagle's Trail which is marked with eagle head markings and has informational boards about the white-tailed eagle. On the northern side of the lake you can also find pine forest, which is a distinctive feature of the area of Kočevsko. End the day with dinner at Penzion Tušek Jezero, just next to the lake (seasonal local menu).
Overnight at wooden cabin at Camp Jezero Kočevsko.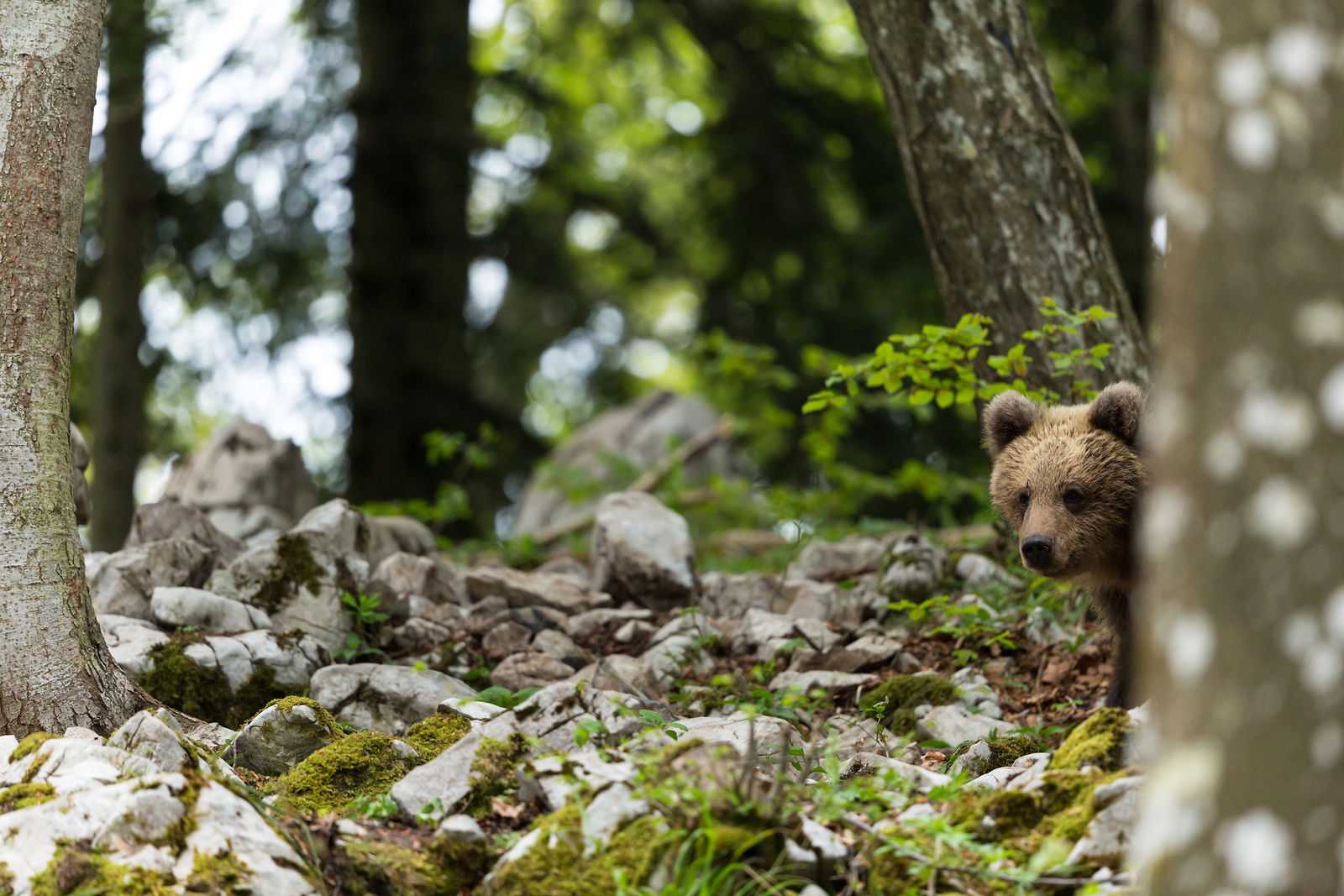 DAY 2: Into the wild
Enjoy your breakfast before exploring wilderness of Kočevsko. **You will meet your guide in Kočevje at 9:00 to start your adventure. First you will visit Željnske jame caves (9:30-10:30), then continue hiking (11:00-14:00) along border of Rajhenavski Rog (Kočevski Rog) virgin forest to follow animal footprints in its natural environment. The most majestic fir tree in the virgin forest is called »Debela jelka« or Queen of Rog. It germinated around year 1500 and is about 50 meters high.
To get some rest you will stop at forest meadow and enjoy your forest picnic (14:00-15:30). After picnic you will visit local beekeeper who successfully coexists with a bear (16:00-16:30). Return to Kočevje and enjoy dinner at Gostilna Falkenau (seasonal local menu).
Overnight at wooden cabin at Camp Jezero Kočevsko.
** This programme was developed according to sustainable tourism standards and with the smallest possible impact on the environment, especially the wildlife.
** Mandatory equipment: good hiking shoes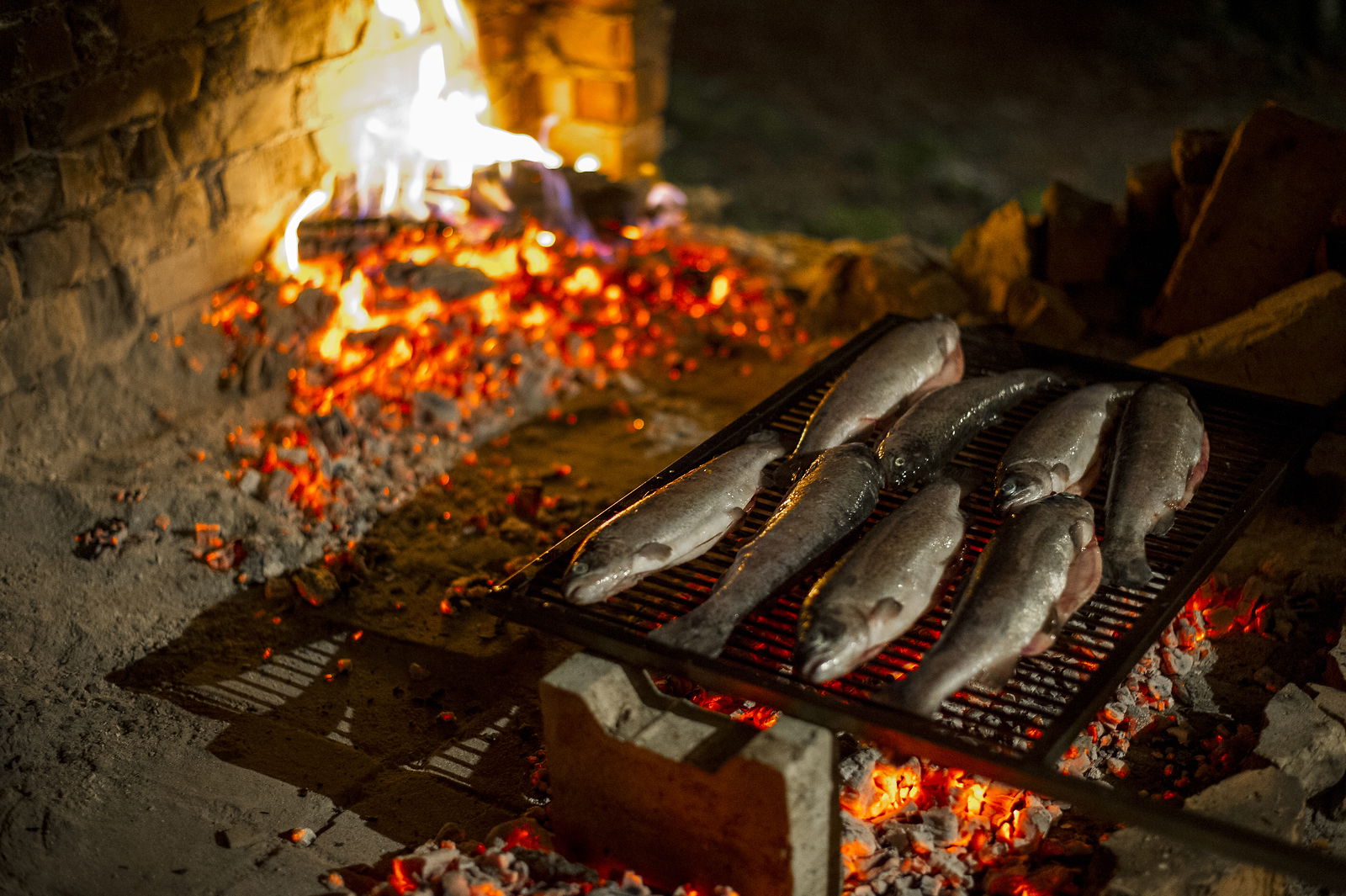 DAY 3: Where nature heals
After breakfast you will drive to wonderful Kostel region which is adorned with unspoilt nature and rich cultural heritage. Landscape near the River Kolpa is named after the castle fortress and the settlement below it - Kostel. The castle complex is the second largest in Slovenia as it combines the castle, a living settlement below it and the church of St. Three Kings. From castle you can enjoy view of the Kolpa River canyon. Continuing from Kostel down to River Kolpa you cannot pass the Nežica waterfall where you can refresh; it has three waterfalls and one of them is clearly visible from main road. Just below Nežica waterfall you will find Grbac mill - the only mill in Kočevje region, and next to it learning farm where you can learn about endangered animal species. From Kostel continue to Oslinica to relax in the embrace of pristine nature and take a break along the Kolpa River. End the tour with lunch at Hotel Kovač (fresh river trout menu).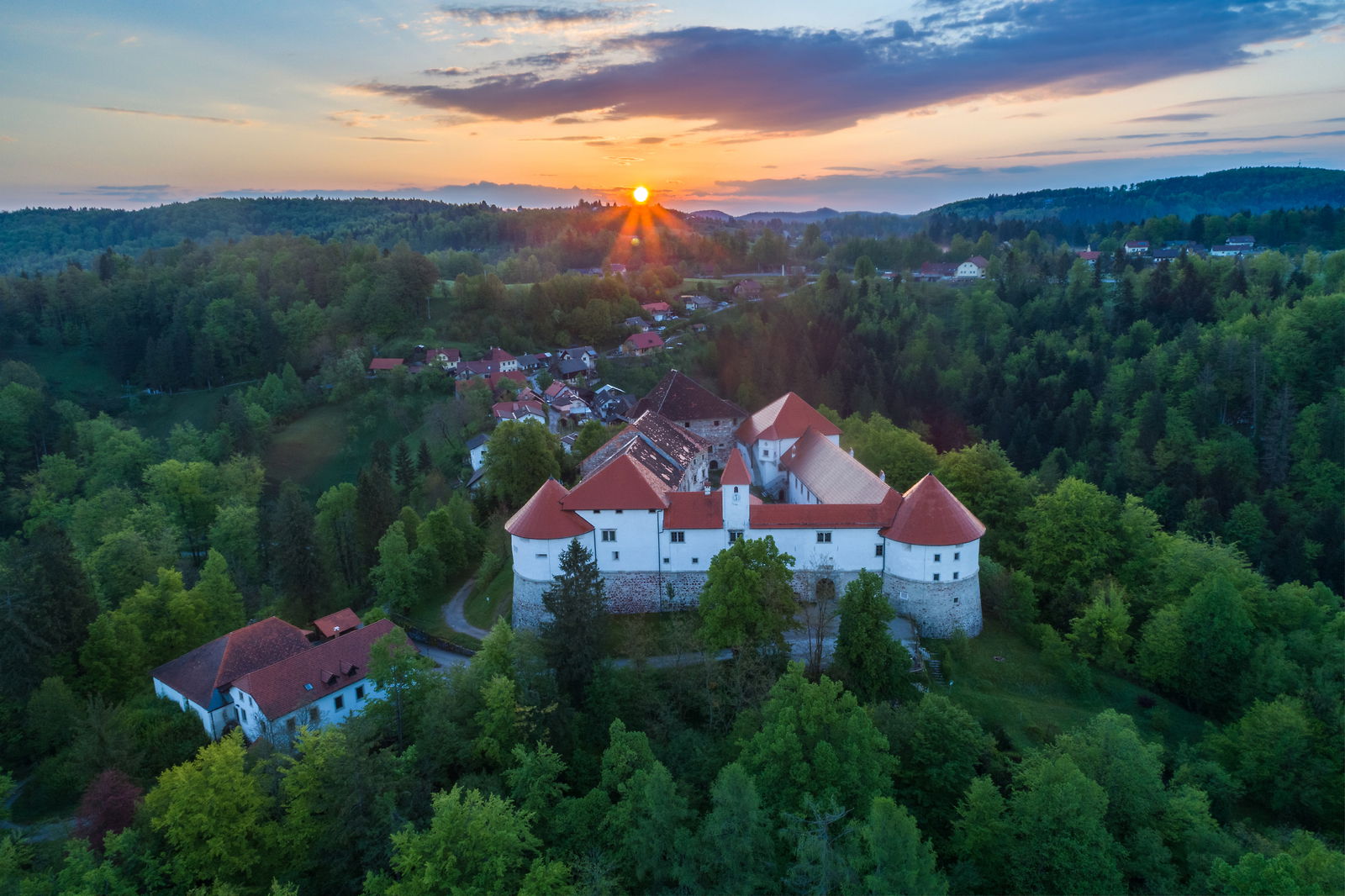 ---
PRICE:
from 405 EUR per person (2 persons)
from 292 EUR per person (3 persons)
from 235 EUR per person (4 persons)
Price includes:
accommodation in wooden cabin with breakfast
dinner at Penzion Tušek Jezero
local English-speaking guide for Rajhenavski Rog virgin forest tour
forest picnic
dinner at Gostilna Falkenau
lunch at Hotel Kovač
Program can be upgraded with Bear watching – additional day spent in the forest of Kočevsko where your will learn the importance to maintain responsible coexistence between nature and man. Highlight of the day will be watching the bears in their natural habitat.
NOT INCLUDED: transportation
Photos from: www.slovenia.info